---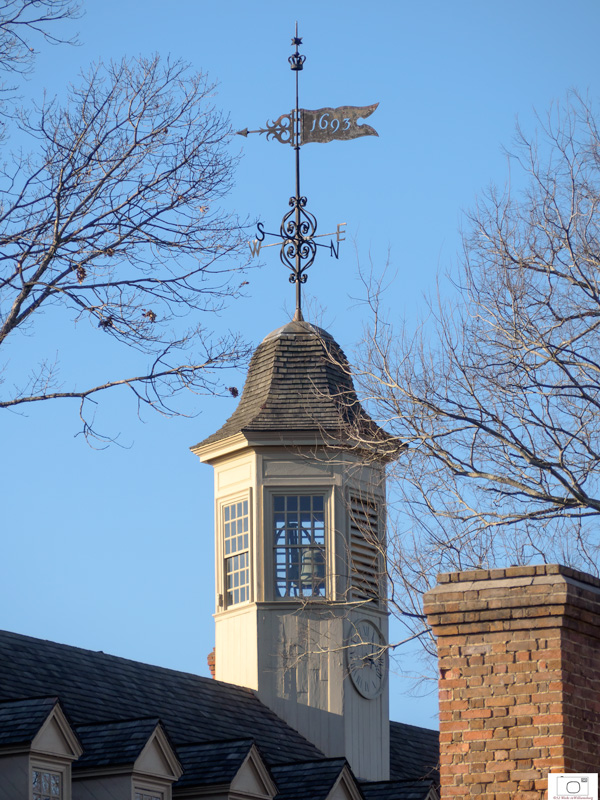 Wren Pennant, Bell, and Clock atop the Wren Building
College of William & Mary – February 2016
---
I was sitting at the desk of a special person, Vanessa, and asked her for that one image of Williamsburg that comes to mind. Without hesitation, she pointed over her shoulder at a sketch on the wall and said, "The weather vane and clock on the

Wren Building at William & Mary

. My favorite. It means a lot to me. I think the core of W&M – if not the historic soul – is centered on the Wren Building. The copula and vane were always used as symbols of the College."

I think it means a lot to a great number of people. And she's right, it is a really impressive structure for all kinds of reasons.
---