---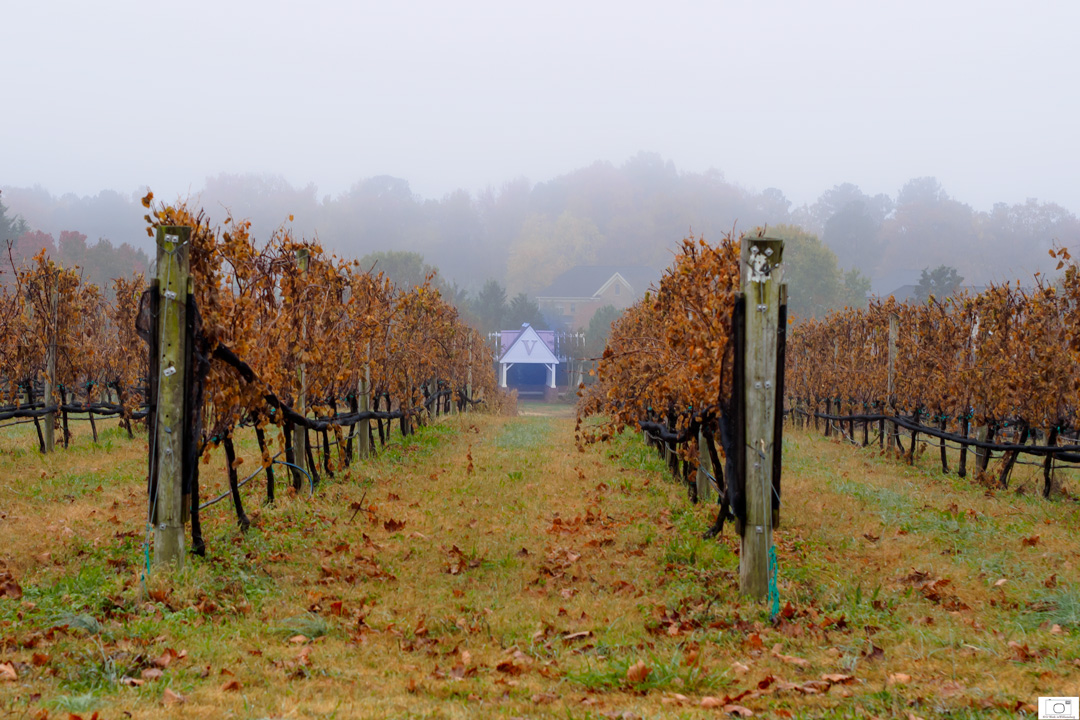 The Gazebo In The Vineyards – November 2014
---
My wife was on her way to work just before 7:00 AM one morning. She had not been out the door long when I heard the phone ring. "You need to come out here and take some pictures. The light with the mist and fog is really cool."

Out I went. I don't need much encouragement.

I never know what I am going to get. I drove around, took lots of snaps. On my way home I saw this as I was about to turn right. I am glad she called.
---