---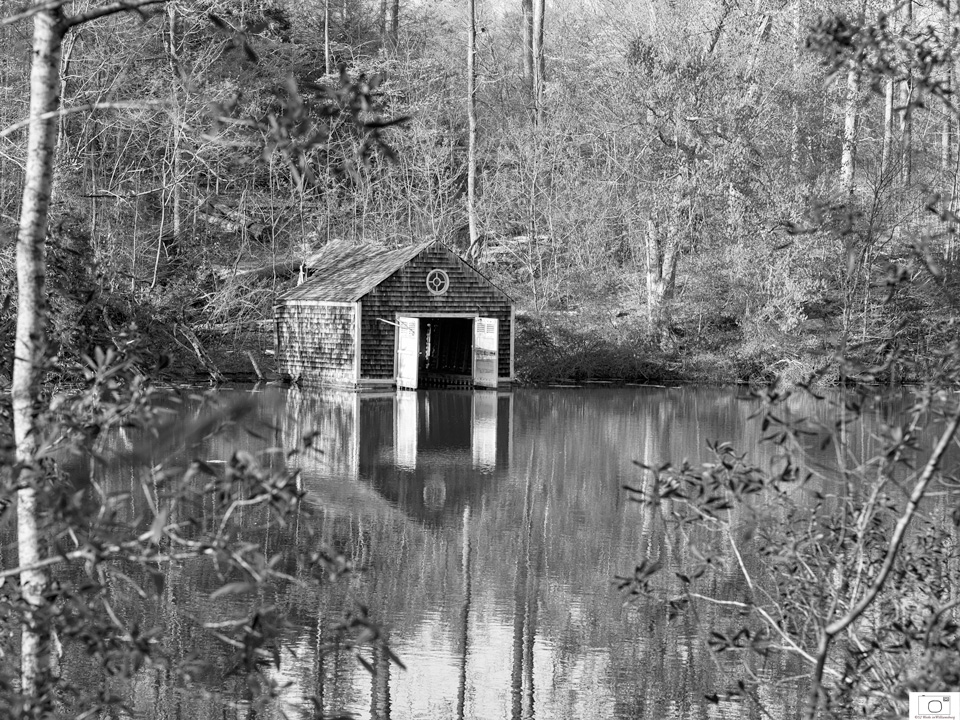 Rockefeller Boat House – April 2016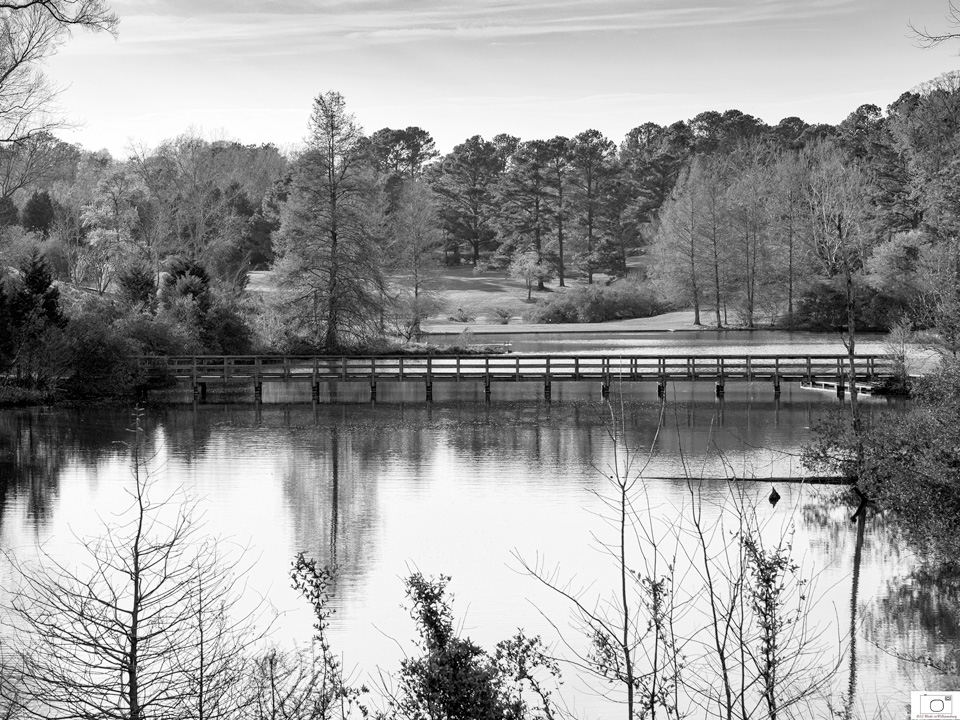 Golden Horseshoe Gold Course – April 2016
---
In the early 2000's my wife and I wanted to find a different way to exercise that was not always indoors. A path called the Bassett Hall Trace Loop had recently been constructed, between

Bassett Hall

and the

Golden Horseshoe Green Course

Club House, which ran behind the Williamsburg Inn's

Golden Horseshoe Gold Course

. From the tennis courts to the club house and back is just under 3 miles. It has 8 hills some of which are steep, there are lots of roots to traverse, some snakes to avoid, it runs through streams, and except for the occasional glimpse of one of the courses, you can feel very isolated and nature-y. In the late spring of 2003, we began to walk the trail every day at lunch, four to five days a week.

Our spring can be quite warm, but during July and August, it can get really hot, humid, and still. Without exaggeration, some days feel hotter than a sauna. The last hill climb before the Green Club House is a killer on a really hot day. We persevered because the exercise was great, the quiet was a tonic, and the natural beauty was inspiring. One daily treat was at a right-hand turn on a small bend of the path, just before the earthen dam between the pond and the lake. Looking to the right across the pond, the Rockefeller boat house; and looking to the left across the lake, the golf course. Pausing there you have a glimpse of two forms of very different recreation, one from the past and one from the present. When no one is there, it is easy to imagine slowly rowing a small boat on the pond, or driving a cart across the bridge to the next shot.

There have been many storms since 2003. The trail has been closed a number of times due to fallen trees and the path being washed out. Presently it is open, but the falling timbers have taken their toll. The boat house needs repair from a very large tree damaging the back left corner. Unless it is repaired, it will not last much longer. If you like to go for a walk and can handle a few hills, take a look. Who knows how long the past will sit right next to the present in such a beautiful setting.
---