---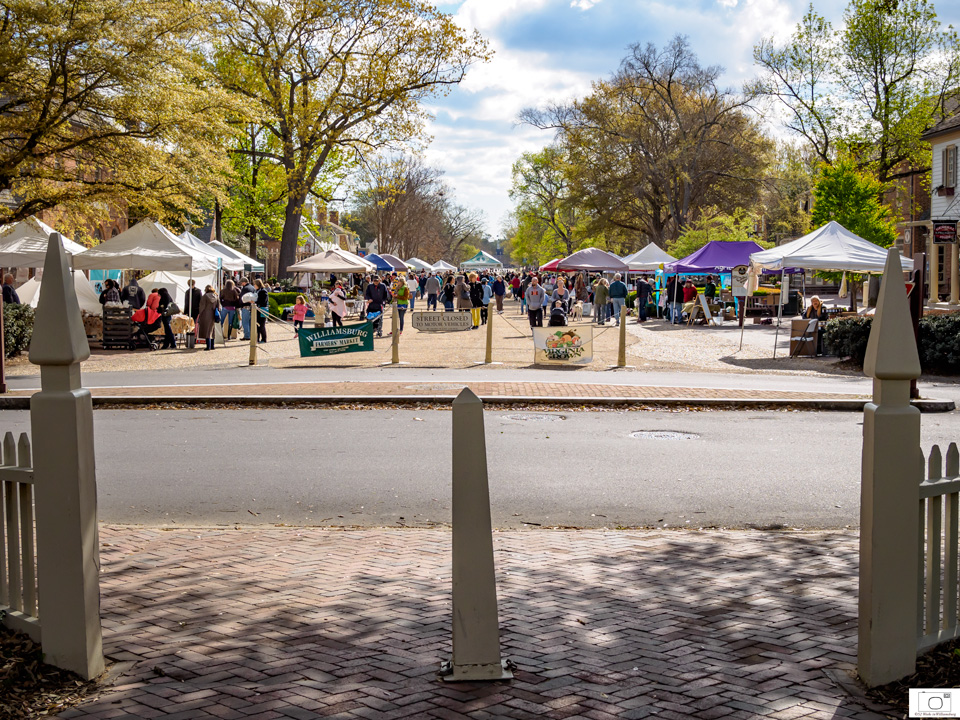 Williamsburg Farmer's Market – April 2016
---
Janice, who helps me with my picture framing, and I were talking a few weeks ago about 52 Weeks In Williamsburg, and I asked her what picture comes to her mind when she thinks about where we live. "On a warm Saturday morning, standing behind the gate at the Wren Building, looking down Duke of Gloucester Street towards the

Capitol

, I can see the

Farmer's Market

with the beautiful stands, and the beautiful people, all on a beautiful day; that's what I think of as my ideal picture of Williamsburg".

It is a great way to spend some time on a Saturday morning. You can walk around, sipping a cup of coffee, looking at all of the various food, flowers, crafts, spices and teas available from local providers along with the always entertaining activity of people and dog watching. It is a very relaxed pace and atmosphere.

If you have a Farmer's Market in your area and have never been to it, you owe it to yourself to stop by. If you are in Williamsburg from Spring to Fall on a Saturday, check the calendar for the

Williamsburg Farmer's Market

and take a relaxing stroll.

There are more images in the

Galleries

section.
---