---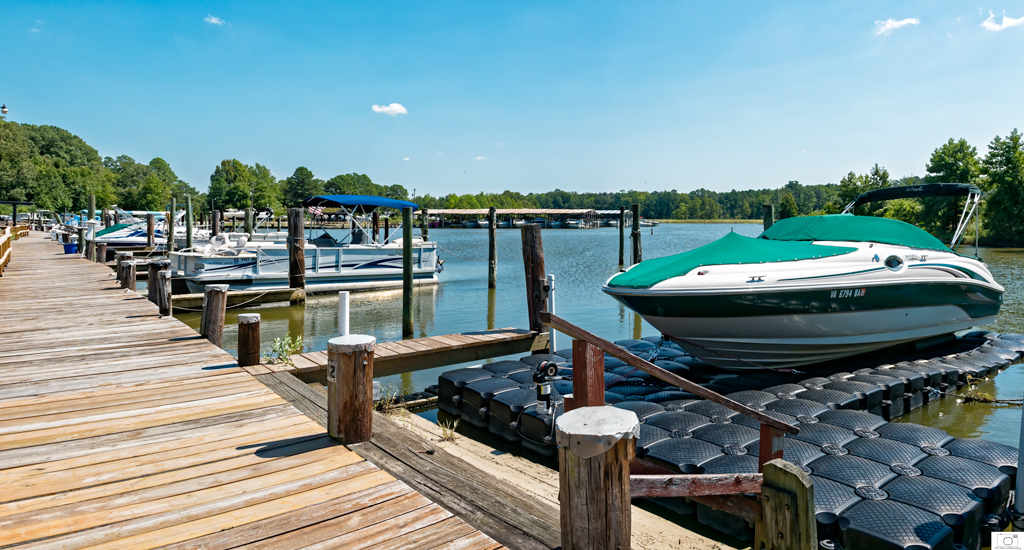 Jamestown Yacht Basin – September 2016
---
In the spring of 1607 three sail boats owned by the

Virginia Company of London

, sailed up from the Caribbean Islands and made a turn to port at the Chesapeake Bay. After a brief stop to plant the flag and claim the land for England at Cape Henry, the three ships headed west-northwest and explored the now named James River, going as far as the falls just below present day Richmond, searching for a safe haven. These vessels were charged with establishing a productive colony in a well protected place that could be defended from indigenous people, marauders, and the Spanish Navy. England and Spain were not very friendly toward each other during this period of Colonial development. It was decided that the area approximately 60 miles from the mouth of the Chesapeake was the place to land and develop. On May 14, 1607, Jamestown was founded.

Just to the right of this picture, off the

Colonial Parkway

, is

Historic Jamestowne

and

Jamestown Settlement

. Standing on the dock at

Jamestown Yacht Basin

and thinking of that time, today's vessels are drastically different from those used to establish a country, but they do share a similarity of transportation, exploration, and freedom.

I am also wondering what the

Susan Constant

would look like on those black flotation blocks. Probably lean a little to one side.
---