---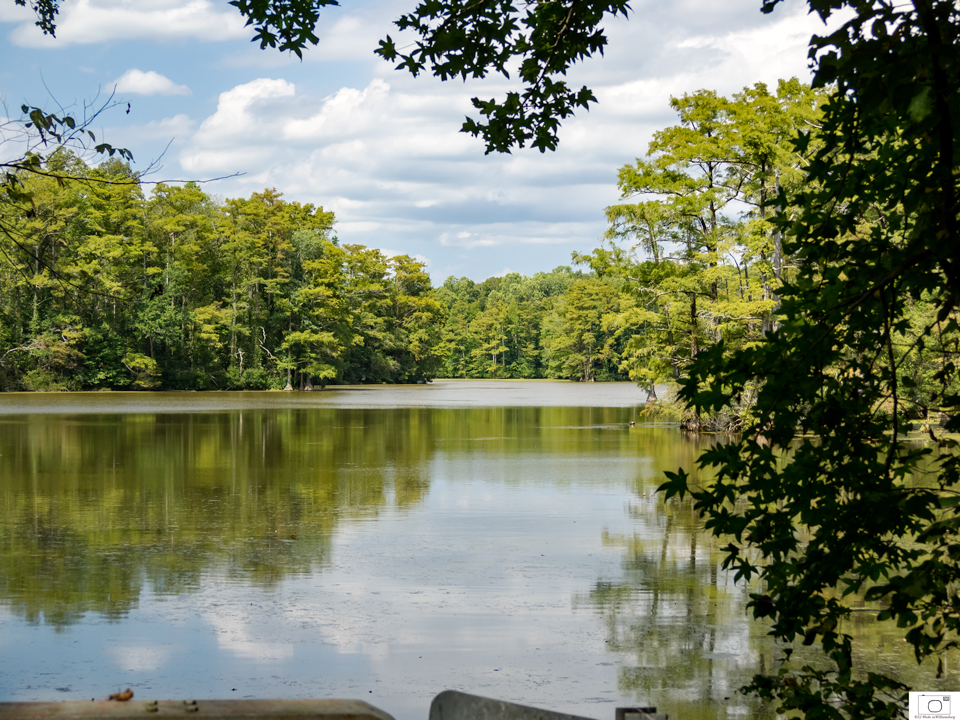 Jolly Pond — September 2016
---
One of the many charms of this area is the variety of country roads that can be explored. They do not all have picturesque vistas, but many do. Jolly Pond Road is one that qualifies as a beautiful country road, covering many bases – narrow, winding, plenty of old growth trees, farm land, pastures, and a pond. Motorcyclists love this road because it is fun to drive and relaxing to view. A good friend of mine, who drives a two wheeled Italian beauty, said it was one of his favorite views that he looks forward to every time he rides this country road.

If you turn onto Jolly Pond Road from Centerville Road, at the Baptist Church, you will soon bear to the right and Jolly Pond will appear. There is a short bridge that goes over the end of the pond and the beginning of Gordon Creek. Interestingly, this seemingly small creek grows as it runs into Nayses Bay, past Gordon Island, and ends at the Chickahominy River.

Take a ride soon and enjoy the country roads. Get ready for all the surprises that pop up around the next turn. Maybe keep a watchful eye out for the motorcyclists who are doing the same thing.
---