---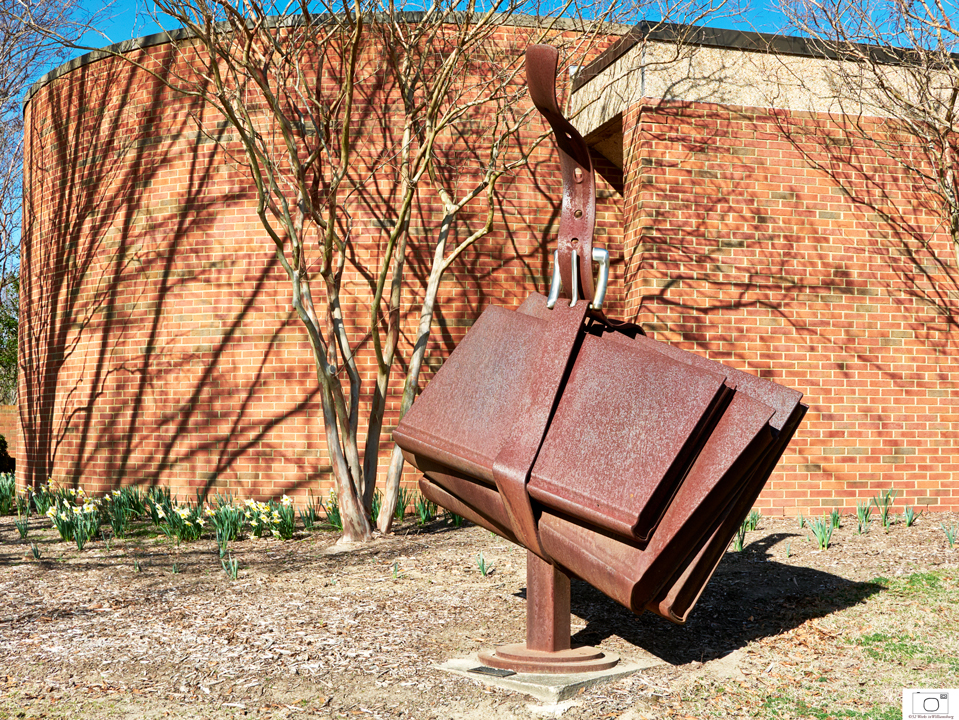 Williamsburg Library – February 2017
---
While I was framing this picture outside of the

Williamsburg Library

, I was standing in the road. Other than a glance to make sure I was not about to be run over, with the shutter half depressed I intently scanned my subject in the view finder, moving left, then back to the right, up a little, back a little – automatic focus with manual override. As I was doing this photographer's dance, I could hear off to my left something rolling in my direction. It was a hollow, familiar sound, and I was curious to see what was creating the noise. I snapped away and then looking around a lamp post that was blocking my view, I saw a short, elderly lady crossing the street with an empty roll aboard suitcase. She was headed in the direction of the library, crossing right in front of me. Stopping, she looked at me and then the steel books. She mercifully did not ask me what I was doing. Instead, she quipped in a low voice and a deadpan expression, "Those books need titles." I smiled, wondering silently what titles she would want on the books. With that, she ambled up the slight incline and entered the library. I am guessing that she was going to fill the roll aboard with the day's catch of titles.
---