---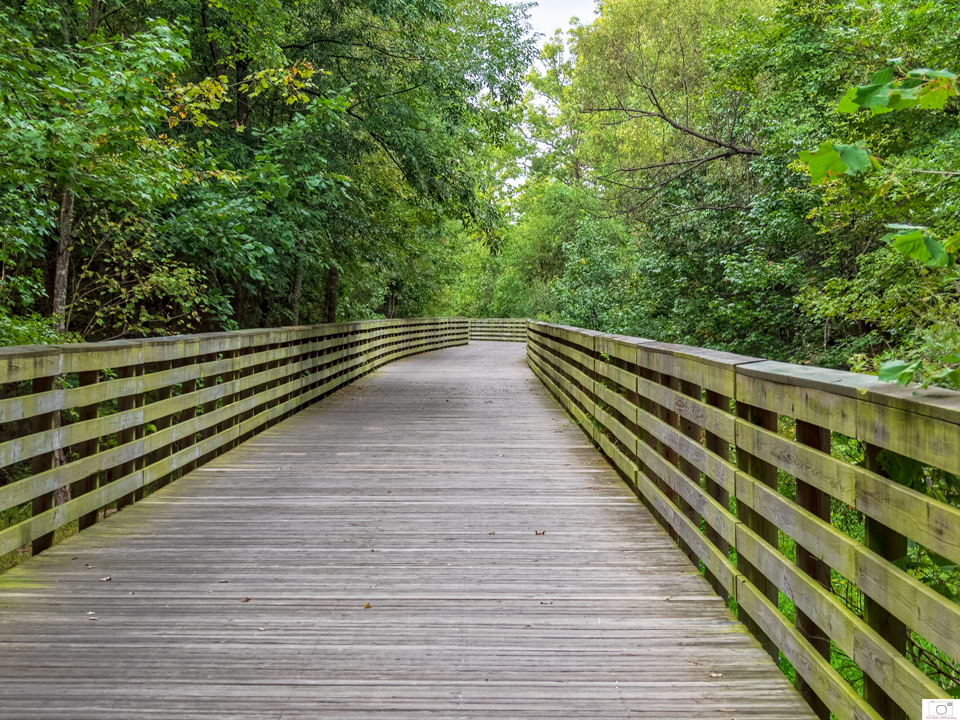 Greensprings Interpretive Trail — October 2015
---
When I see this image of one of the boardwalks on the

Greensprings Interpretive Trail

, I think about a song by J.D Souther on his

Tenderness

album called, "Let's Take A Walk". He sings about two people getting away from the hustle and bustle of a noisy house, where they can have a peaceful, private conversation… a place where they can think and talk about anything without having to worry about who might be listening.

This image is one of my wife's favorites. I made a very large print, and it hangs in her office, centered on a wall across from her desk. Whenever she desires to take a break, she can swivel her desk chair to the left and gaze down this walkway, letting her thoughts run free, wondering what is around the corner in the distance. She says it helps her focus while allowing her to be creative, preparing her for what might be coming her way.

The boardwalks, paths, and walkways are in a beautiful area in the west part of James City County, with acres of woods, marsh, and wild life. Aside from walks, people use the area to study nature, exercise, meditate, watch the foliage change, and just be.
---