---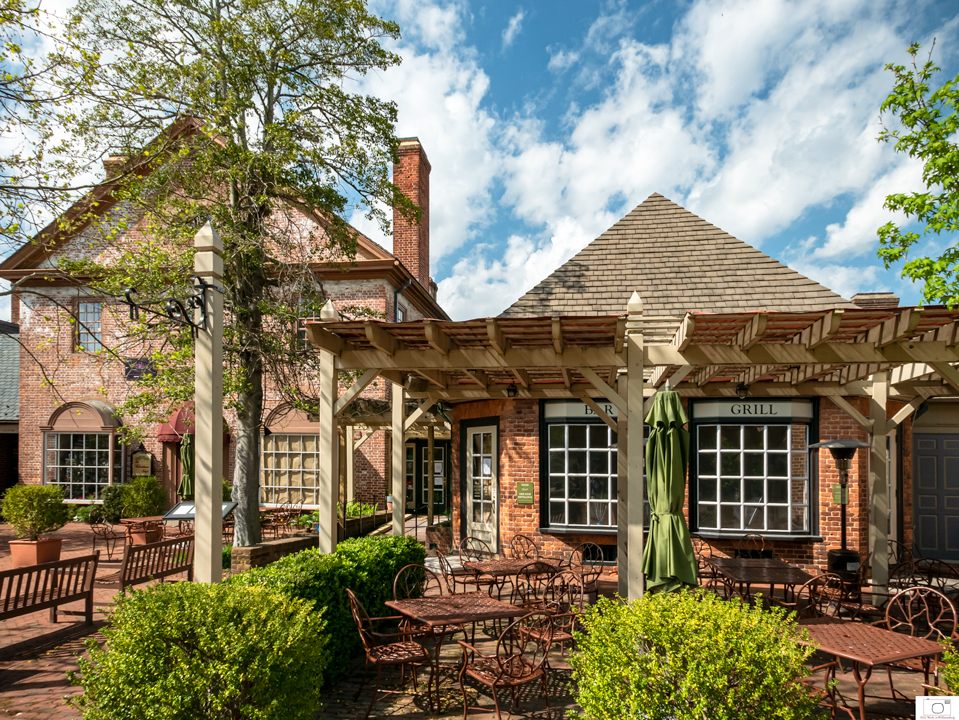 The Trellis Restaurant — April 2020
---
Forty years as a restaurant…opened by a remarkable and forward thinking chef, Marcel Desaulniers…apprentices trained and certified by the American Culinary Federation…one of the earliest 'farm to table' restaurants…a destination stop for those coming to Williamsburg…one of the largest restaurants in the area…an open grill so you could watch the energy, the action…and those desserts — Death By Chocolate and some amazing chocolate chip cookies!

I was talking to my friend and neighbor Richard Carr, who is also the Executive Chef at

Berret's Seafood Restaurant

, the other day about the state of affairs during the pandemic. Even though it was not a casualty of the virus, the subject of the Trellis closing after 40 years came up. Aside from his comments above, he said he has walked past that landmark building for 35 years, and it was taking him some time to adjust to seeing the sign gone with just an empty bracket. And with that, we started reminiscing about the changes that have taken place here in 40 years to restaurants, and the impact that the Trellis has had during that time.

Back in the 1980's there were very few high quality restaurants here. The top three were The Trellis, The Regency Room at the Williamsburg Inn, and Le Yaca. The Regency Room has recently closed and Le Yaca is still doing great business, but at a new location. Of the three, the Trellis was the most recognizable by those who came here because of its only location, Merchant's Square on Duke of Gloucester Street, or as locals call it, DOG Street. The Trellis served 250 people at a time with multiple seatings each day. It filled a void for those who wanted high quality food in our rural setting. What they were served was exceptional.

The restaurant scene has changed greatly over time, and we now have many fine restaurants to choose from across the geographic area. With the growth and variety of restaurant options, supporting a 250-person facility is difficult. So a large restaurant closing after 40 years, with many new options available, may be seen as evolutionary. To many of us who remember, the closing of the Trellis is a tectonic shift, a separating point from the past to the future.
---