---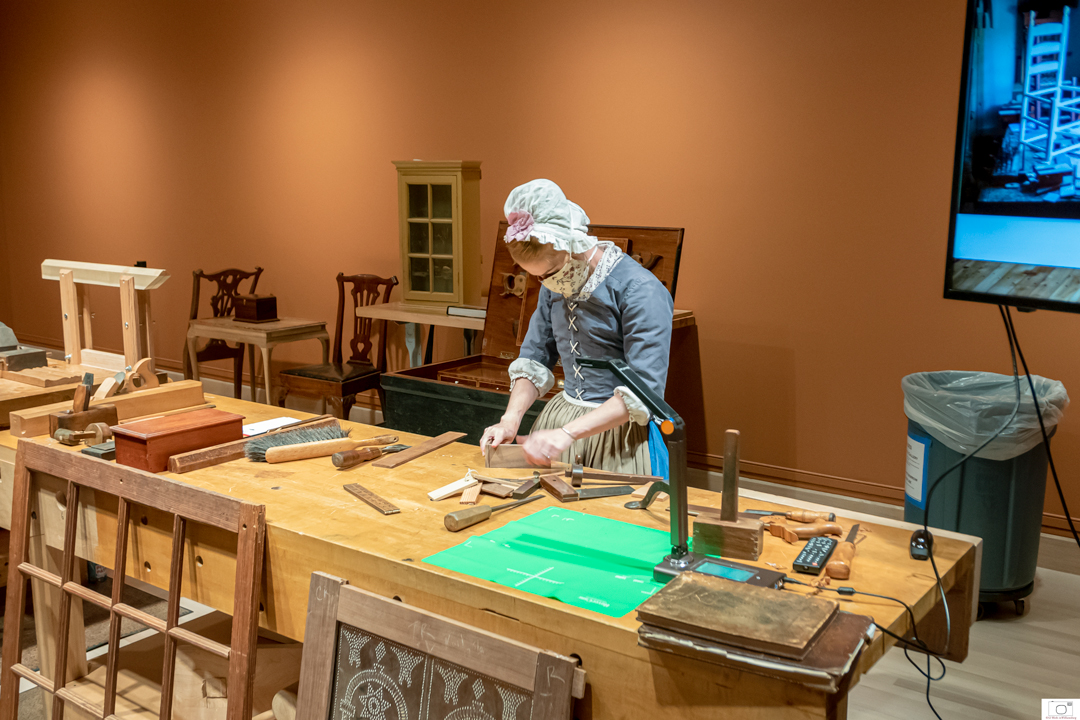 Joinery Demonstration — The Art Museums of Colonial Williamsburg — June 2020
---
Pam and I went downtown on Sunday to take some pictures of the exterior of the finished Art Museums of Colonial Williamsburg and go for a walk. We were pleasantly surprised that the museum was open. Donning our masks, we went in.

The Foundation has done a wonderful job of expanding the display areas. After walking through presentations of clothing and china, we turned right and saw an interpreter working at a bench with some wood. This is Amanda, and she is a joiner which, she explained, is different from a cabinet maker or a carpenter. Continuing to work, she described the various kinds of joints used with wood, specifically telling us about the history of dove tail joints and their strength.

We asked Amanda how she came to be a joiner. She said that when she was working in the sales department, an opportunity to learn something new arose. She applied, was accepted, and became an apprentice in joinery. She told us that right from the beginning she loved the work and realized she had found her calling.

Amanda reminds us of the many staff who work for the Foundation, doing what they love, curiously exploring a trade, and taking pride that they can practice it and share it with others.
---